Why is this not on the market yet?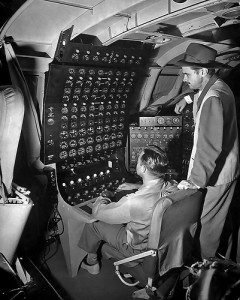 I'd be asking the same question if I knew more about your research and your technology.
The time and effort you've put into learning, researching and experimenting in your field puts you miles ahead of the average joe.
You know the world needs this technology and you believe that your the one fit to bring it into the world.
You can see yourself now as a future Steve Jobs, Bill Gates, or an Elon Musk. A game changing innovator who can make an impact on the world. You've heard the founders stories and you realise that anything is possible, as long as you focus and put your mind to it.
All you need is some life changing technology and a garage to found a company in right?
I've spent the last 5 years studying these legendary innovators and entrepreneurs I've come to realise that success doesn't happen overnight. More than that, I've learnt that the gaming changing innovations these entrepreneurs come up with were not their first business ideas.
So what is the ACTUAL path to becoming a successful innovator?
I remember wondering this very question many years ago when I was studying for my undergrad. I'd always dreamed of making it big one day. I didn't really care for working my way up the corporate ladder, instead I wanted to innovate and make a big impact on the world. But as I learnt more from the great innovators and meeting with successful business owners I begun to see a pattern.
Success in business doesn't happen overnight. It's a journey.
I could see that the best innovators were those who were able to persevere through failure and continue to execute, over a long period of time. Great idea's seemed to be of less relevance when you learn of the ups and downs that these innovators went through to in order to achieve.
"Ideas are easy. Implementation is hard." -Guy Kawasaki, Alltop co-founder and entrepreneur
So this presents a dilemma for anyone who wants to walk the path of a successful innovator. We need to find how we can reverse engineer their success so that we too can become great innovators in the future.
How much formal education do you need?
What skills will you need to learn?
Who will you need to meet?
How will you gain business experience over time?
These were the sort of questions I begun to ask myself and I been working towards that end goal of one day becoming a world class innovator.
To backwards engineer the successful innovators let's look at some common trends amongst startup founders. Here are some interesting findings from the "The Anatomy of an Entrepreneur" report.
Most founders Worked for Someone Else before starting out on their own.
The majority of startup founders (75.4 percent) had worked as employees at other companies for more than six years before launching their own companies.
96 percent ranked prior work experience as an important success factor
The best way to gain knowledge and experience in your field is to work for someone else first. Having a few years under your belt within a firm is a low risk way to learn about how the industry works. You can gain a huge amount of knowledge from working within the industry you wish to launch a venture in.
The majority of founders are serial entrepreneurs and launch more than 1 project.
The majority of the successful founders are serial entrepreneurs. The average number of businesses launched by respondents was approximately 2.3.
88 percent said that learning from previous successes, and 78 percent said that learning from previous failures, played an important role in their present successes.
Start small. Most successful entrepreneurs have experimented with a number of different businesses. Start something on the side while you are studying, or working for someone else.
Your networks matter!
73 percent said professional networks were important to the success of their current businesses. In comparison, 62 percent of respondents felt the same way about personal networks.
Never down-play the importance of both professional and personal networks. Reach out to people in your industry and build relationships. Over time you'll create a powerful set of contacts that will be priceless later on in your entrepreneurial career.
Get used to working long and hard
61 percent said amount of time and effort required was a challenge.
Practice working hard and take pride in your work. The entrepreneurial mindset is to take 100% responsibility for your work, so don't make excuses, and just focus on creating great work. Cultivating a good work habit early in your career sets you up to for success later on when you are running your own venture. Learning the skills of personal management, planning and productivity are essential skills to becoming an effective entrepreneur.
Don't EXPECT your success to come early in your career because it takes a long time.
The average and median age of company founders when they started their current companies was 40.
Although many entrepreneurs start businesses in their early 20′s many of the most successful business leaders are 30+ with the experience of many ventures under their belt. Young entrepreneurs are often deemed as having the most innovative idea's but founding a successful business venture is more about the effective execution of ideas. Each business venture helps you grow your ability to execute so that you extend your capabilities. In the future you'll look back to see all of the experiences as important lessons in your journey to make an impact.
The more experience you gain, the bigger your ability to make impact on the world. Examples of this is easy to see as Dean Kamen (age 60) or Elon Musk of SpaceX (age 39), who are entrepreneurs that continue to create revolutionary products and have the experience from past venture to execute effectively.
Your degree will be enough. You don't NEED a PHD or an MBA
95.1 percent of respondents themselves had earned bachelor's degrees, and 47 percent had more advanced degrees.
Although many people believe a PHD or an MBA is necessary to succeed at the commercialising technology created in R&D, It's not essential. So don't see a graduate education as the only way to achieve success. Education can be gathered from a number of sources, including being an avid reader and learning from mentors.
The Golden Rule: Plan Your Career for the Long Term
It's unlikely that your first idea from will be the one that makes the largest impact in your career. From learning about the common trends of entrepreneurs it's easy to see how a long term career strategy is needed to reach the level of a successful innovator. Depending where you are on your journey it's important to assess how you can prepare yourself for where you want to be in 10-15 years time.
Being smart about the education you acquire, the work experiences you gather and the people you meet and you'll be putting yourself under the best possible conditions to achieve success.
Whats your plan?
Become an ECO founder
Start the 30 day ECO founder Challenge (it's free!) to learn how to startup your own clean technology business.
No spam, ever. You can unsubscribe at anytime.
Sources: Wadhwa, V., Aggarwal, R., Holly, K., & Salkever, A. (2009, December 1). The Anatomy of an Entrepreneur. . Retrieved July 28, 2014, from Krauffman.org