I'm sure you've seen the hit TV show "Shark Tank".
In case you've been living under a rock, or you don't watch TV (which is probably a good thing!) here's what you are missing…
Budding entrepreneurs pitch their ideas to a group of highly successful investors. The entrepreneurs give their best efforts to impress the panel and usually they fall short… especially when it comes to sharing the hard numbers of the business.
Drama sells.
On the show the investors then battle it out and they either front cash for the ventures they like or… they aim to burst the entrepreneurs bubble of enthusiasm, and call for the next entrepreneur.
Being a prime time TV show they have to add a level of drama in order to engage the mass market audience in startup pitch presentations. Drama is what makes successful TV shows… Drama makes TV shows that actually sell!
But for me… I don't need the dramatised version. I just love startup pitches. I enjoy the process of telling a businesses story and summarising your business into a presentation.
For Cleantech nailing the pitch is especially important. Most technology startups require outside funding and support, so having your pitch well prepared is key. 
In September I pitched a new cleantech business for the PortTech Pitch in Los Angeles. I learnt a TON from the experience and I'm going to break down and share with you what I learnt.
In this post you'll learn how to present your business through story telling, how to tell investors what they want to hear, the importance of customer acquisition and lastly why you should be getting involved with local entrepreneurial and cleantech events.
"Today, not starting is far, far worse than being wrong. If you start, you've got a shot at evolving and adjusting to turn your wrong into a right. But if you don't start, you never get a chance." 
― Seth Godin, Poke the Box
It all begins with the courage to start. Seth Godin talks about this in his book Poke the Box. This quote reminds me of when I was back at university I attended many different entrepreneurial events. Seeing as I was running my own business and studying entrepreneurship it seemed to me – a no brainer for me to attend.
But what I saw at my first event.. shocked me!
There was no one from my class there.  I looked around and didn't recognise anyone. It seemed crazy to me that out of the 1000′s of business students none of them showed up. Especially surprising that none of the other students that were actually studying the very subject of entrepreneurship (which they did offer at my university) showed up either. So that was my first lesson from entrepreneurial events…
Just show up
Have you ever heard the saying that "half of success is just showing up?" – If you start to go to these events you'll realise that this is the case. You've probably come up with some business concepts before and wondered how you can find out if it is a good one. Maybe everyone is telling you that it is great, but you also notice that no-one you know has any real world business experience. So how can you tell? You'd probably like to get some feedback from people who know what they are talking about. That is where these entrepreneurial and cleantech events are great. You can gain valuable insights …and if you're idea is solid and has a little bit of traction (gaining some customers) you may even gain investment for your business.
For the PortTech Pitch I had an early stage startup that I was wondering if it was worth continuing. I had build an prototype with a team and had some solid customer responses. But the venture had moved to a halt because I had 'analysis paralysis' – to much thinking and not enough action.
So I decided to just show up and entered the concept into the competition. I passed the initial stages through a skype pitch and made it through the final stage pitch in front of the judges and the investors. I prepared my pitch telling the true and interesting story of how the concept came about and where I wanted to take it.
They liked it. But …not enough to get investment.
I understood why.
It was too early during the lifecycle of the venture for investors. We were yet to start acquiring customers which is a key indicator of success for startups. But as far as the presentation goes, the feedback was overwhelmingly positive.
The key was weaving a compelling story into the pitch - and here's how you can do it.
Story Telling
There are several components necessary to create a compelling story. You will want to structure these four components into the story you tell about your business.
Universal truth
Introducing the Hero
Twist of fate
Transformation
Universal Truth
The first is to create intrigue. You want to gain the audiences attention and this is done by revealing an universal truth. This is usually a large macro economic or environmental fact or statistic.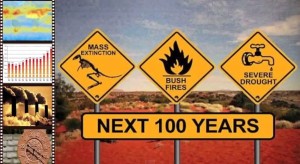 You could use a fact about climate change or about peak oil. Ideally shocking something that leaves the audience hanging in suspense wanting to find out more. The universal truth is a common frame of reference for the story.
Introducing the Hero
This is when the protagonist is introduced into the story. If you are the founder of the business you might describe how you struggled with a problem personally and you'll want to describe the pain it caused you.
Twist of Fate
What happened between you struggling with the problem and finding a solution. What steps did you take, what problems did you face and what did you learn?
Transformation
This is describing the product and the exciting new business. This the the part where you describe what lies ahead. You'll want to share the vision you have for the business and what resources you'll need moving forward.
This the structure that I used for my pitch and also the structure that many of the other pitches that were effective used. I have learnt through practice that exciting an audience with story and narrative is much more effective than presenting cold facts… even if they are good numbers – remember to dress them up a little with some story telling.
What To Tell Investors
This is where the link to back to Shark Tank comes back in. Just like you have probably seen on the show, investors invest in ideas that will make them profits. There are two key questions you'll want to clearly answer in your pitch to appeal to investors…
What will I get back in return for risking my money in this venture?
Do I feel comfortable in this team to produce the results they promise?
If you can effectively answer these in your pitch, then the investors will be more likely to see that you are on to a winner. As Tom Taulli told me you need to appeal to an investors greed. First and foremost before they access risk they need to feel like there is a sufficient reward for their investment. Also, the more you can get inside an investors head before presenting, the better. Think to yourself what would you want to hear if you were investing your own money into a venture. Then go ahead and craft your pitch addressing the questions that you would have.
Gaining Customers
Something that I learnt from the PortTech Pitch is the importance of customer acquisition. This is a fancy way of describing getting customers for your business. You can have the most amazing technology in the world, however having it available is only half the challenge. Having a strong strategy for gaining customers is just as important as the innovation itself. One thing that was highlighted in the feedback to my pitch was that I needed to have a stronger customer acquisition strategy.
Since then I have explored ways in which to do this. Many other startups that succeeded tried strategy after strategy until something stuck. They explored many different ways to reach their target customers and then they doubled down on those strategies that showed promise of working. Of course to do this you must measure which marketing channels are the most effective.
"What gets measured gets managed." - Peter Drucker
Should You Go To Entrepreneurial Events
Even if you don't have solid business proposition yet you should still be attending as many entrepreneurial and cleantech events as possible. Every time I get involved in a event I learn more. There is something innately unique about learning from first hand experience. There is a tremendous amount that anyone can learn from attending such events not too mention the access to networks.
Find an Event Near You
So first things first, decide to get involved and just turn up.
Secondly, find a cleantech event near you and commit.
There are Startup Weekends right across the world these are a good place to start. These are 48 hour intensive business bootcamps that are a great low cost to get an introduction to startup.
If you live in Los Angeles check out PortTech but if you do not there are likely to be incubators and innovation hubs near you which will have events very similar to the PortTech Pitch.
Also you can search for meetups and other University run competitions.
Practice makes perfect. The reason why it's great to get involved with these events is the more you pitch and the more you are involved with business creation the more proficient you get at it. Every business is different but the more you learn how to be entrepreneurial the better you'll get at starting up.
When are you going to your next event? – Post in the comments I'd love hear from you
P.S. The Engineer to Founder Book has been released! Start learning now and go to this page
(For the first 50 I've got it as a pay want you want – so if your quick you can get it for free. Also – for a limited time you can use the coupon code "subscribers" and receive a $10 discount.)
Become an ECO founder
Start the 30 day ECO founder Challenge (it's free!) to learn how to startup your own clean technology business.
No spam, ever. You can unsubscribe at anytime.